When it comes to divulging sensitive information, former CIA Director Woolsey says that the President of the United States is the ultimate authority. That is what the Executive Office does. It is in the job description. Can you second guess the President? Of course you can! This is America. There is nothing illegal here so just move along and read the rest of this.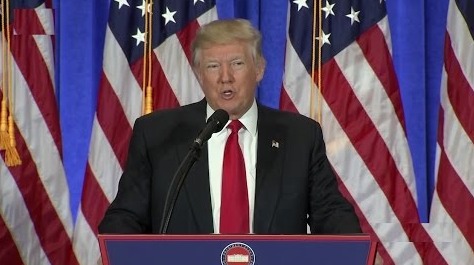 As Written By Kathryn Blackhurst for Lifzette
Former CIA Director: Disclosure Firestorm May Be 'Just Kind of a Flap'
Woolsey says Trump has 'right to declassify material,' but leak to media 'absolutely' illegal
Former Central Intelligence Agency Director James Woolsey said President Donald Trump had "the right to declassify material" during a meeting last week with Russian officials, and the only debate can be over whether it was "wise for any of a host of reasons," during an interview Tuesday on "The Laura Ingraham Show."
Woolsey, who served under former President Bill Clinton, addressed alleged disclosures of sensitive information by Trump to Russian officials, reported Monday evening by The Washington Post. Anonymous intelligence sources told The Post that Trump shared classified information during a meeting with Russian officials attended by Secretary of State Rex Tillerson, White House Deputy National Security Adviser for Strategy Dina Powell, and National Security Adviser H.R. McMaster.
"It's a mess," Woolsey said. "We're not talking about whether [Trump] has the right here. He does. He's the classification authority. The question is, was it wise? And it may not be wise for any of a host of reasons, one of which is that he could have disclosed sources and methods, even though not directly."
Noting that the president unwittingly could have caused "the disclosure of a source method," if he named a date or a time or referred to a recognizable event or detail when he spoke to the......
KEEP READING HERE:
Former CIA Director: Disclosure Firestorm May Be 'Just Kind of a Flap' | LifeZette
The views and opinions expressed here are solely those of the author of the article and not necessarily shared or endorsed by SteadfastLoyalty.com