David Limbaugh has had enough of the Russian witch hunt that the Democrats and their mainstream media minions are holding. There are a lot of national issues that need to be addressed and this is just a diversion from the real issues. Here we are, almost four months into the Trump Presidency and not the first bit of evidence has been shown to justify all this effort.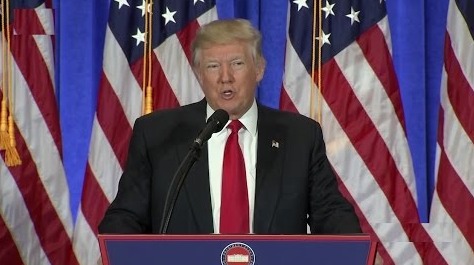 As Written By David Limbaugh for the Daily Wire:
I don't deny that President Trump's firing of FBI Director James Comey was handled poorly, but it pales in comparison with the Democrats' ongoing partisan witch hunt against President Trump concerning Russia. That should be the story.
Shortly after Trump's dismissal of Comey, Trump defenders had plenty of ammunition. Widely respected and nonpartisan Deputy Attorney General Rod Rosenstein had reportedly recommended that Trump fire Comey.
But then the communications from Team Trump on the matter seemed to muddy the waters. Though maintaining that Rosenstein's recommendation was pivotal, Trump spokespeople added other reasons. They claimed that Trump had fired Comey based on his handling of the Hillary Clinton email investigation and because numerous FBI agents and employees were dispirited by Comey's actions.
Then acting FBI Director Andrew McCabe testified, "The vast majority of FBI employees enjoyed a deep, positive connection to Director Comey." A number of retired FBI officials also apparently showed solidarity with Comey by using his face for their Facebook profile photos. And though Rosenstein has contradicted mainstream media reports that he was contemplating resigning over the narrative that he had recommended Comey's dismissal, he reportedly claims that he did not expressly recommend the firing. Oh, boy.
ump added more to the mix when he told Lester Holt in an interview that he had decided to fire Comey irrespective of the reported Rosenstein recommendation. Media outlets are.......
THERE IS MORE HERE:
LIMBAUGH: Past Time to End This Democratic Witch Hunt | Daily Wire
The views and opinions expressed here are solely those of the author of the article and not necessarily shared or endorsed by SteadfastLoyalty.com