AOC went to a detention facility in El Paso during her campaign for the House. They did not allow her in and that almost ruined her plan to accuse all immigration officials of mistreating children.
The operators of the detention center did not trust her and refused her entry, but she needed the photo op for her campaign. One picture shows her in front of a chain link fence, crying.
Here is that picture: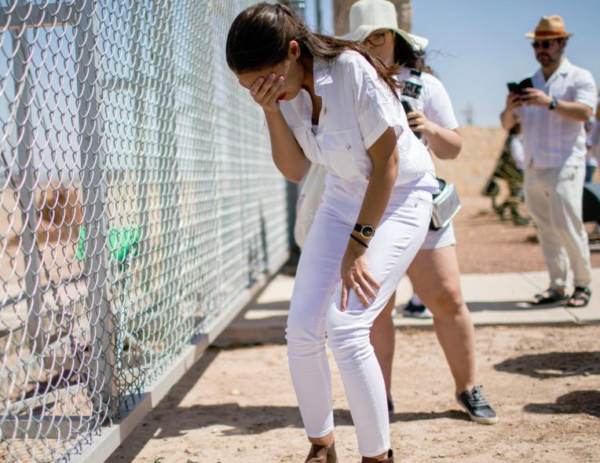 I'll never forget this, because it was the moment I saw with my own eyes that the America I love was becoming a nation that steals refugee children from their parents,& caged them.

More kids died after this. To date, no one has been held accountable.

We need to save these kids. https://t.co/HhdMqc5zML

— Alexandria Ocasio-Cortez (@AOC) June 25, 2019
However new photos show Ocasio-Cortez was crying in an empty lot.
It was ALL STAGED!
She was crying at a nearly empty parking lot. 
Here are more pictures of the same event: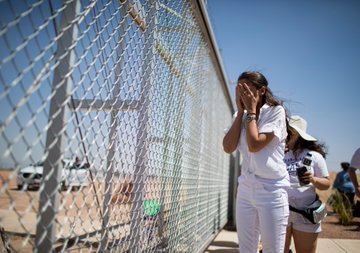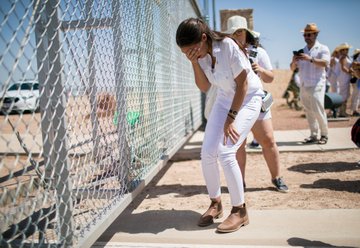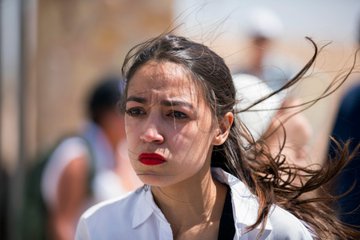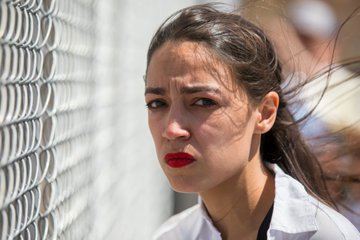 From The Daily Wire
The photos were apparently taken at a Tornillo, Texas, detention center, but did not show the conditions the congresswoman was upset about, rather, the pictures were merely of Ms. Ocasio-Cortez looking sad by a chain-linked fence. Users online, many of whom identify as her supporters, mocked the "photo-op" and suggested the pictures were "staged."
"Before [AOC] hit the national stage & was just a fairly unknown House candidate [from] NYC, she took time [away from] her campaign & came [down] to #Tornillo to protest the #tentcity housing migrant children.I made these previously unpublished [photos] a [year] ago today," posted Ivan Pierre Aguirre, the man who took the photos of Ocasio-Cortez.