This walk down memory lane should make you feel good after all the times she wanted to impeach Trump even though he committed no crimes. Enjoy.
Maxine Waters took a hard tumble down 5 or 6 steps at the Capitol Building as she was going to Jeffrey Sessions confirmation hearing.  Unfortunately, she wasn't hurt bad and won't have to resign from the House.
Maxine Waters was invited as the guest of Diane Feinstein and Waters brought guests of her own as the Democrats try to paint Sessions as the face of the KKK.
Capitol Police rushed to her aid, and staffers scrambled to get papers that fell from a binder she was carrying.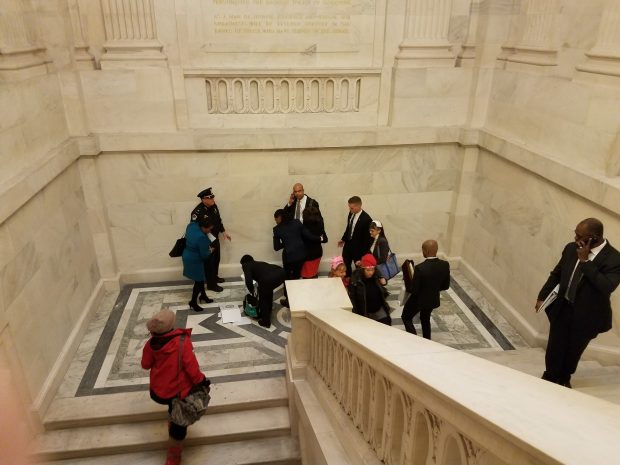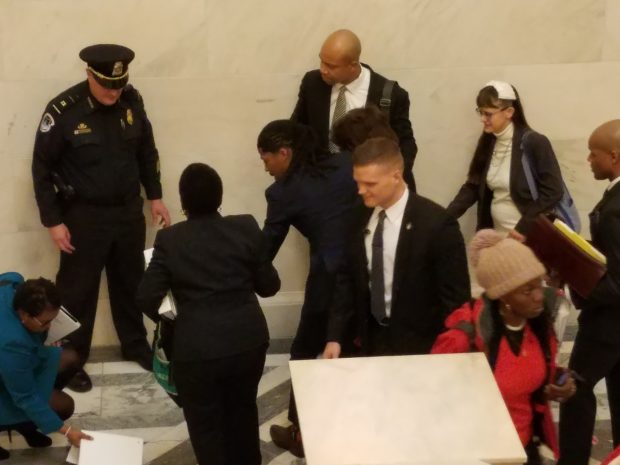 I would pay a lot of money to own the video of this. Maxine Waters has been named the most corrupt politician in America no less than four times.
Maxine Waters was elected to Congress in the year of 1990. During her time in Congress, her family has made over a million dollars in revenue from Waters' government connections. Throughout Waters' 27 years in Congress, she only managed to pass three bills: a Haiti relief bill, the renaming of a post office, and a modification of the national flood insurance program. Additionally, Waters failed to gain much popularity in Congress. Citizens For Responsibility and Ethics in Washington labeled her as the most corrupt member in Congress during the years of 2005, 2006, 2009, and 2011.
A few years ago, Waters was charged by the House ethics committee for allegedly securing bailout funds for a bank in which her husband owned stock. She received three counts of violating House rules in addition to the federal ethics code. These charges were linked to her moves to establish a meeting between OneUnited bank representatives and Treasury officials in 2008. The committee stated that Waters' moves to benefit OneUnited bank would serve as personally beneficial to her own interests due to her husband's ownership of stock. The Congresswoman and her attorney filed a motion to have the charges dismissed, but unsurprisingly, the ethics panel denied it.
So, she passed three bills and was named most corrupt politician in America 4 times. And two of the bills she passed were naming a post office and a Haiti relief bill. Neither is hardly major legislation you have to fight for.