Natalia Veselnitskaya was the Russian Lawyer who set up Donald Trump Jr. in the infamous Trump Tower meeting. She has a nasty way of showing up at the most coincidental places. Before and after the meeting, she met with Glenn Simpson, co-founder of Fusion GPS. Also the company Hillary hired to write a fake dossier. She also came into the United States through a special visa from the DOJ. Why? They won't say. But it is known she could not have entered the United States in the usual way.
Furthermore, you must ask yourself, why would someone working with Fusion GPS offer to give Trump dirt on Hillary? That makes no sense at all. Unless, of course, she was doing a favor for the Deep State DOJ. Was that Trump Tower meeting set up specifically to arouse suspicion of the Trump campaign? After all, she didn't give Trump Jr. anything on Hillary. That was supposed to be her whole purpose there, wasn't it?
Obama selected Michael McFaul to be an ambassador of Russia, despite the fact he had no diplomatic experience. Vladimir Putin claims McFaul aided Bill Brower in removing money from Russia to the United States. 1.5 billion to be exact, of which Putin said $400,000 was redirected to the Hillary campaign. Putin listed McFaul as one of the people he wanted to depose.
McFaul had to testify to Congress. Just look who is sitting just a couple of feet behind him: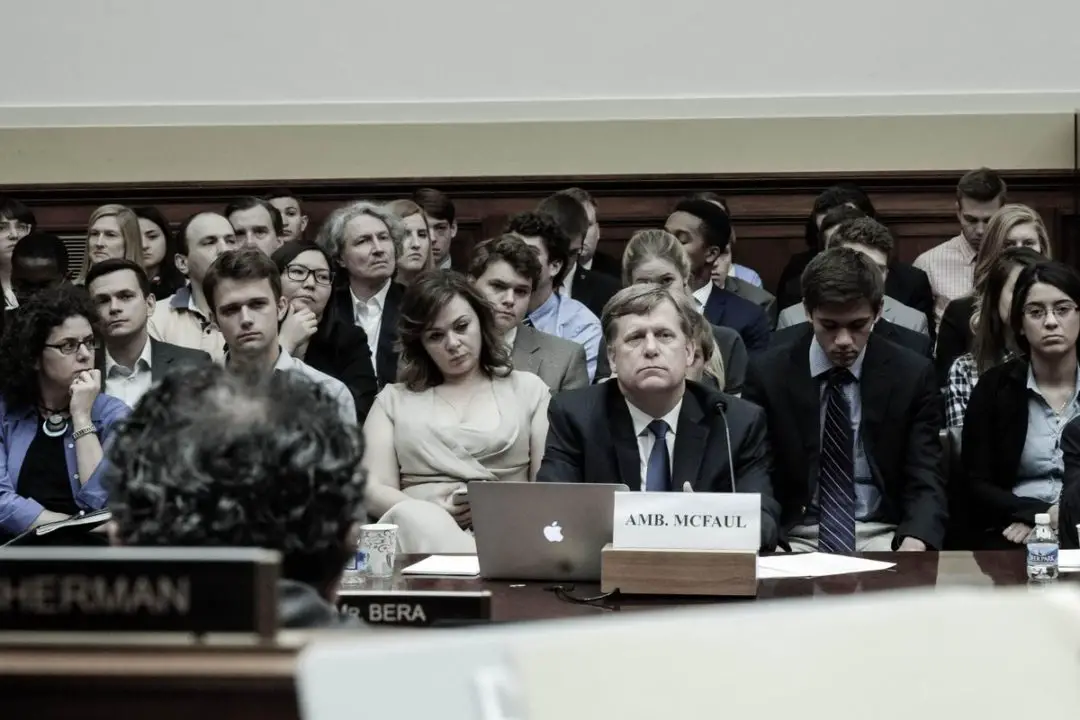 As a result of the meeting in Helsinki between President Trump and Russian President Putin the following was reported –
Russian prosecutors have named the former US ambassador in Moscow as a person of interest in an investigation – and Michael McFaul appears to be quite unnerved. He seems to think Russian President Vladimir Putin is after him. The evidence seems to point to Michael McFaul  being the bag-man in Moscow for Clinton and Obama rather than just a Government employee.
This is getting more interesting by the moment.