Murad A. Alhanik, owner of the Obama gas station in Columbia, DC (ROAD TRIP! LOL) rebranded the gas station in 2011 to fit that of the 44th President of the United States.
He said in an interview after the rebranding began getting noticed that he actually saw an uptick in business,
"I see more people come in," Alhanik said. "Excited with the name."
Now, Alhanik has been arrested and charged with tax evasion according to the state's Department of Revenue in a statement released this week.
Specifically, DOR investigators have slapped him with 4 counts of sales tax evasion, saying that he's failed to pay upwards of $136,000 in sales taxes over four years.
They're also alleging that he's underreported his sales between 2013 and 2016.
In a recent statement, the department says "Alhanik filed monthly sales tax returns reporting a total of $971,935 in gross sales. However, the DOR investigation revealed actual sales to be $2,688,533. Due to the underreported sales, the defendant evaded paying $136,753 in sales taxes due to the state of South Carolina."
He's currently being held at the Alvin S Glen Detention Center and is facing up to $10,000 in fines as well as up to 5 years in prison.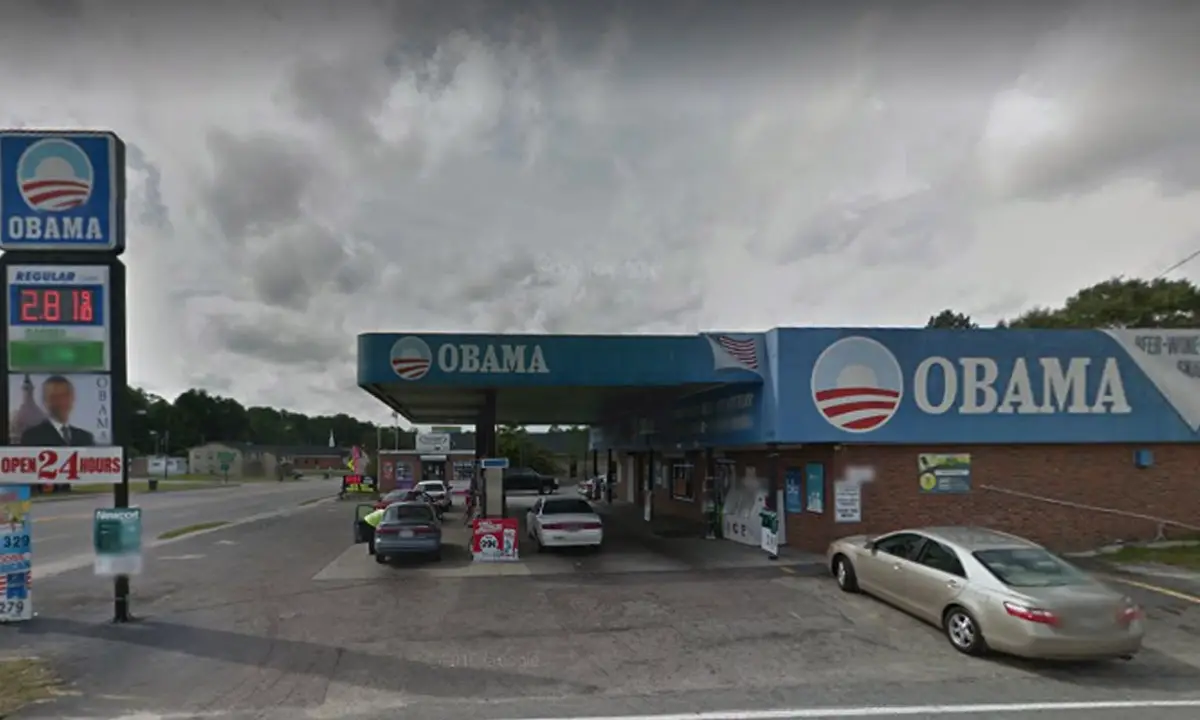 In January 2017, Alhanik told the Post and Courier that he would never change the name of the store despite Obama not being president anymore because "it's still history."
Are you really surprised that someone so supportive of former President Obama would be arrested for tax evasion? It seems par for the course if you ask me.
Back when this all began, he says he's seen a boom in business since changing the name, one that has sparked quite the competition with the station across the street. Before THAT interview, the price at the Obama station was $3.59 for a gallon of regular. The price at El Cheapo, the original name, $3.54.
(H/T WISTV)