Is there a method to the madness? Why does the POTUS insist on using his personal account still? Well this, among many other reasons, is why there is a level of genuin behind President Donald Trump's tweets.
While social giants like Google and Facebook are trying to control what we see and here.. Donald Trump has found an outlet that doesn't limit him, that doesn't stop him.
As written for TownHall.com by Rachel Alexander:
President Donald Trump frequently comes under criticism for tweeting, even from his own advisers. But tweeting is probably the smartest thing he has done as president. He is able to speak directly to the American people without going through the biased mainstream media filter. The media doesn't get to ask him slanted questions or pick and choose parts of his press releases to publish. Instead, Trump gets immense control over every single sentence he issues, which are then read by millions of Americans.
With almost everyone online these days, it is easy for the average American to follow Trump's tweets on Twitter. Twitter is free, unlike some mainstream media sites. Many of The Washington Post's articles — the site is a frequent critic of Trump — are behind a paywall. A Twitter account isn't even required in order to view Trump's tweets. And even if left-leaning Twitter artificially buries positive news about Trump, it doesn't matter, people go directly to his tweets.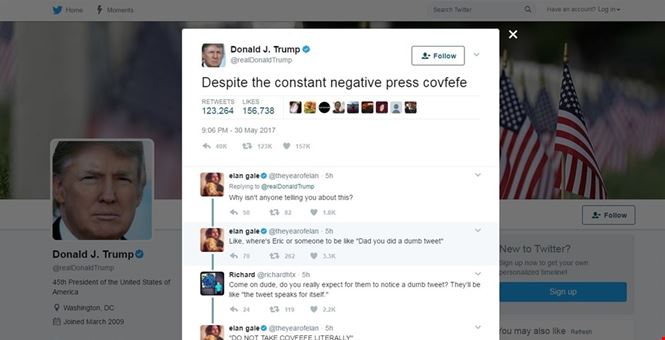 Google, Twitter and Facebook control much of the news we see today, but Trump's tweets get around their dominance. Similar to the Drudge Report website, Trump's tweets are so well-known that people view his tweets independently of the tech giants. The Drudge Report receives comparable traffic to Google News and The New York Times — despite the fact Google News prominently promotes the Times in search results and on its homepage. Drudge isn't even carried in Google News, since the site merely aggregates links to articles. Google is the most trafficked site in the U.S. as well as in the world.