Before he was President, Donald Trump was already famous for those words: "YOU'RE FIRED!" Things are a little different when you are running the most powerful office in the world. Though he may be frustrated with what is going on and wants to take business-like actions, sometimes he will have to move politically. That is different for him and it has been extremely different for the Washington crowd.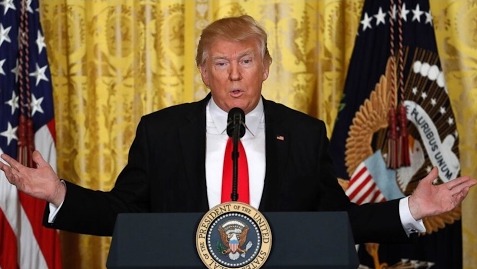 As Written By Mike Allen for Axios:
The conversations intensified this week as the aftermath of the Comey firing pushed the White House from chaos into crisis. Trump's friends are telling him that many of his top aides don't know how to work with him, and point out that his approval ratings aren't rising, but the leaks are.
"The advice he's getting is to go big — that he has nothing to lose," the confidant said. "The question now is how big and how bold. I'm not sure he knows the answer to that yet."
If Trump follows through, his innermost White House circle would shrink from a loop to a straight line of mid-30s family members with scant governing experience: Jared and Ivanka. So while the fighting and leaking might ease, the problems may not because it's the president, not the staff, calling the shots.
One note of caution: Trump often talks about firing people when things go south and does not follow through on it. So it's possible these conversations are his way of venting, and seeking…….
KEEP READING HERE:
Scoop: Trump, irked at cabinet and staff, mulls sweeping shake-up – Axios