A woman named Billie Jean Love had her latest mugshot put on Facebook by the Montgomery County Sheriff's Office in Kansas.
At the time, Sept 11th, she was one of their "most wanted" and it seems she follows the Sheriff's department on Facebook and thought it would be cute to reply… "If I knew they were going to blast it on FB, I would of called them to request one of my better mug shots," Love wrote.
So, whoever they have in charge of their social media decided to play along, stating "Which one should we have used?" and proceeded to post SEVERAL mugshots of Billie J Love.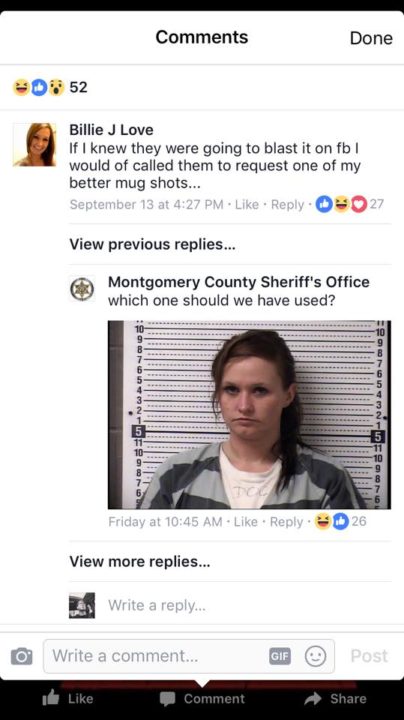 Oh, it gets better… there are A LOT of mugshots of her.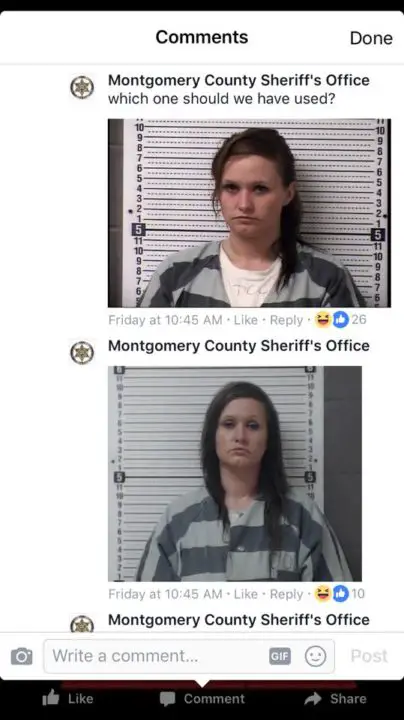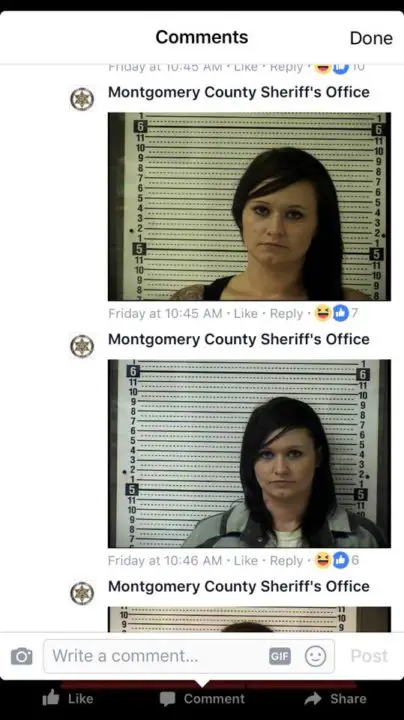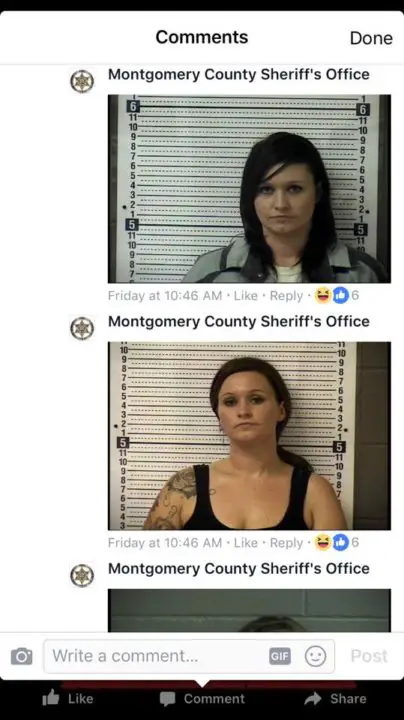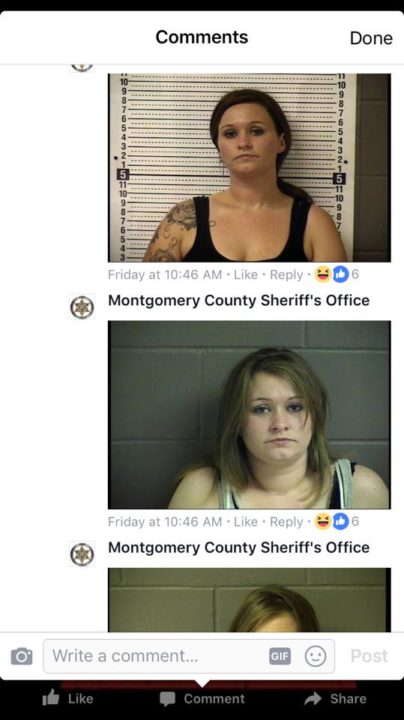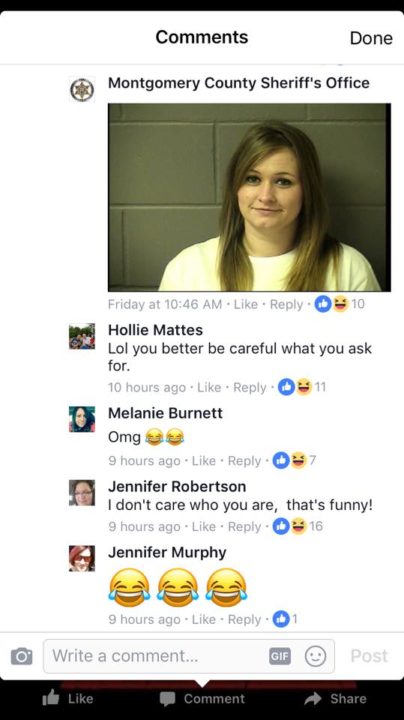 The screenshots were made by another user, Ashton, and have gone viral. From his post alone they have over 33,000 shares.
We decided to take a peek at some of these charges of Ms Jean and currently all we can find is the probation violation charge.
She later wrote in response to this…
"To my Family and friends I'm so so so sorry I humiliated you and my self I'm sorry Ive made these mistakes I should of went to see my corrections officer this IS no ones fault but my own not my family and friends so leave them out of it and and its not my mothers fault its my own she done everything she could do for me to grow up right and b a good person and i couldnt of asked for a better mother than mine <name redacted> i love you mom i thank god for you every day you are not a failure idc what these people say on here you are one of the best people in the world very kind hearted loving and giving I love you!! thank u for everyone that had my back and stuck up for me … I'll be turning my self in tonight when I get back to SEK a very close loved one pasted and I know she would want me to do the right thing RIP KRISTI RAY. I LOVE YOU and prayers to her family Morgan ashlyn jerry and her parents I'm so sorry for your lose she was a very good person and she will always b n my heart…"